Sorry calling you nerds but that is what you are, I am one as well. I love me some StarCraft and own it. My laptop doesn't have a disc drive though so I am very happy to hear the news. For those of you joining into current events, that news is very simple. StarCraft, including BroodWar, can be bought for $0 and installed for free on your Mac and PC.
I hope that Blizzard does this for some of their other games. Diablo?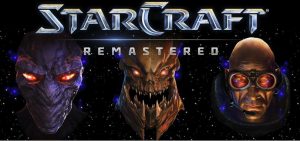 This is all because Blizard is remastering the original StarCraft into 4k. You know what man, that's downright cool buuuuuuttttttt I WANT A REMASTERED ROCK AND ROLL RACING DAMMIT!
Download PC version right here.