A sweet revenge story that translated well from Comic to Video Game adaptation. The loving story of Frank Castle putting lead in anything that looks the slightest bit crooked on the streets of New York.
I f****** love Capcom's direct to Sega Genesis Punisher Game.
Characters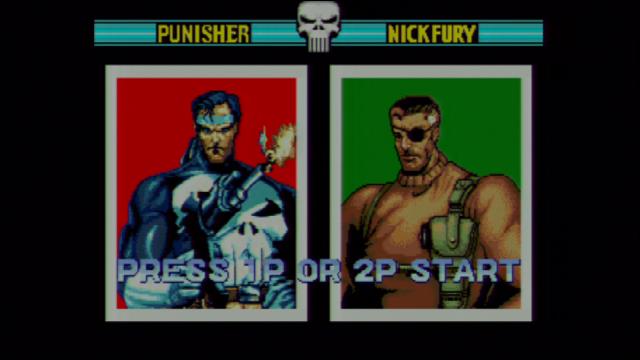 The two playable Protagonists are Punisher and Nick Fury. + Every major villain from the comics. and a ton of stock villains.
Gameplay & Controls / Story
This game is one smooth customer. I would say this game has some of the most top-notch responsiveness that any Beat 'Em Up on Genesis ever had.
Audio
This game features some pretty cool music, but it gets a tad bit repetitive… who cares you are gonna be too busy paying attention to whooping some serious ass with the Punisher.
Graphics
The standard of Capcom excellence. Beautiful color-rich graphics fill this entire game. The animations are very crisp as well.
Douche Loder's Final Word:
May not be the end all be all game for most people, but this game rocks. I love playing this game still.
Products from Amazon.com
‹
›
PROS
It's the f****** Punisher
Capcom Classic
Nick Fury whoops that ass as well
CONS
5 Stages
Villains tend to just get more difficult rather than rotate
repetitive ost
DO YOU LIKE WRITING, CREATING, AND/OR VOICING YOUR OPINION?
Join ThaVault.Net!
We accept articles about everything!
Join our community and get yourself out there today!